Beatrice Gibson
I Hope I'm Loud When I'm Dead
2018, 21m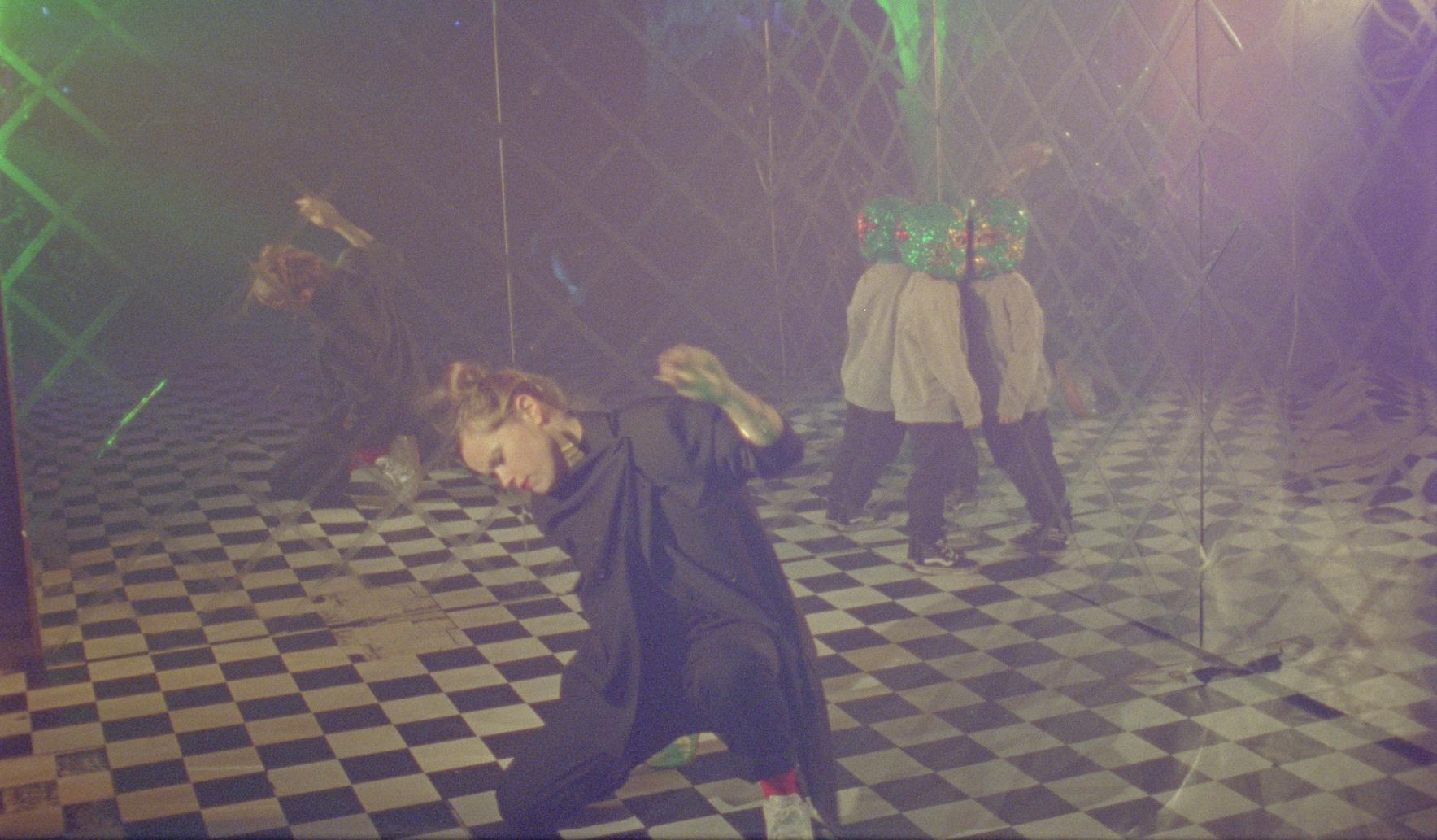 Using poetry as a means to reckon with an uncertain present, I Hope I'm Loud When I'm Dead references the consequences of political upheaval, violent conflict, and forced migration. Gibson's film began as portraits of two of the USA's most significant living poets, CAConrad and Eileen Myles, filmed on the eve of the 45th presidential inauguration in January 2017.
Gibson continued to shoot the work through the following year in America and Europe, weaving CAConrad and Myles' words with those of Audre Lorde, Alice Notely, Adrienne Rich, alongside intimate personal portraits of her own life and family. The film is a curiously intimate work—one which seeks out the power of ritual, and casts the poet as a prophet, fit to navigate a different path through times of perilous authority.
Taking its title from CAConrad's own poetry, I Hope I'm Loud When I'm Dead reflects and intensifies Gibson's way of working: of collaboration, inspiration, complicity and participation. At times, it also alludes to glimpses of Gibson's then-unmade follow-up film: an adaptation of another great poet's unrealised film script, Gertrude Stein's Deux soeurs qui sont pas soeurs (1929).
About the artist
Beatrice Gibson is a French-British filmmaker based between London and Palermo. Drawing on and inporporating cult figures from experimental music and literature and poetry–such as Robert Ashley, Gertrude Stein, Kathy Acker and Alice Notley–Gibson's films are citational and participatory. Populated by friends and influences from within her immediate community, they often cite and incorporate co-creative and collaborative processes and ideas.
Gibson is twice winner of The Tiger Award for Best Short Film, Rotterdam International Film Festival, in 2009 and 2013 respectively. In 2013 she was shortlisted for The Jarman Award and the 2013–15 Max Mara Art Prize for Women. In 2015 she won the 17th Baloise Art Prize, Art Basel. She was the winner of the Images Festival Marian McMahon Akimbo Award for Autobiography 2019, and was shortlisted a second time for the 2019 Jarman Award.
Gibson's films have shown at film festivals around the word, including Cannes Film Festival, New York Film Festival, Toronto International Film Festival, London Film Festival, Oberhausen Film Festival, Courtisane Film Festival, Punto De Vista International Documentary Film Festival.
She is currently developing two new films: her first feature with the BBC, a love story, set during the course of one night, inspired by Kathy Acker's Don Quixote and Alice Notley's The Descent of Alette; and an adaptation of Euripedes' Alcestis, co-directed by Gibson and her partner Nick Gordon, and set in Sicily. Gibson's work will be included in the Hayward Gallery's upcoming British Art Show 9, 2021/22. Her films are distributed by LUX, London. She is represented by Laura Bartlett, London.
Podcast: What's Love Got To Do With It?
Following on from I Hope I'm Loud When I'm Dead, Beatrice Gibson collaborated again with KW, Camden Arts Centre, and Bergen Kunsthall to produce What's Love Got To Do With It?, a podcast series that ran throughout September 2020.
In What's Love Got To Do With It?, Gibson pairs six contemporary poets discussing the topic of love: CAConrad and LeAnne Howe, Alice Notley and Precious Okoyomon, and Ariana Reines and Sophie Robinson. This three-part podcast makes sonic space in which these poets share, listen and respond to one another's work, and features unique compositions by Crystabel Riley and Seymour Wright.
Episode 1 with CAConrad and LeAnne Howe
Poets CAConrad and LeAnne Howe share an intensely personal conversation with one another about First Lady Mary Todd Lincoln, who insisted she was tormented by an Indigenous Spirit—a reminder that her husband's record on racial equality is fraught with violence and oppression; AIDS and loving during the Reagan years; and the new horizons created by the Black Lives Matter movement. Woven through with recitations of their own poetry, the pair reflect upon each other's work, growing up with death, and radical love in its many forms.
This episode contains sensitive content from the start.
CAConrad is the author of nine books of poetry and essays. While Standing in Line for Death (Wave Books, 2017) won a 2018 Lambda Book Award. They also received a 2019 Creative Capital grant as well as a Pew Fellowship in the Arts Award, the Believer Magazine Book Award, and the Gil Ott Book Award. They regularly teach at Columbia University in New York City, and Sandberg Art Institute in Amsterdam. Their books, essays, recordings, and the documentary The Book of Conrad (Delinquent Films, 2015) are available online.
LeAnne Howe is an enrolled citizen of the Choctaw Nation of Oklahoma. She is the Eidson Distinguished Professor of American Literature in English at the University of Georgia. Howe is the author of novels, plays and poetry, and her awards include: the American Book Award, Western Literature Association's 2015 Distinguished Achievement Award; the inaugural 2014 MLA Prize for Studies in Native American Literatures; and a 2012 United States Artists Ford Fellowship, among others. During the Arab Spring, 2010–2011, Howe was a Fulbright Scholar at University of Jordan, Amman. Her most recent book, Savage Conversations (Coffee House Press, 2019), is the story of Mary Todd Lincoln and the Savage Indian spirit that Mary claimed tortured her nightly. 
Episode 2 with Alice Notley and Precious Okoyomon
Poets Alice Notley and Precious Okoyomon converse together for the first time to discuss how they tune into interconnectedness, why dreaming together might forge collective states of belonging, and ask each other how love moves them and the world. Sharing their poetry and its rootedness in their personal histories – as well as their hopes for the future – Notley and Okoyomon render visions of intergenerational lives in continuous acts of translation.
Alice Notley was born in Bisbee, Arizona in 1945 and grew up in Needles, California, in the Mojave Desert. She has lived most extensively in Needles, in New York and, since 1992, in Paris. She is the author of numerous books of poetry, and of essays and talks on poetry, and has edited and co-edited books by Ted Berrigan and Douglas Oliver. She edited the magazine CHICAGO in the 1970s, and co-edited with Oliver the magazines SCARLET and Gare du Nord in the 1990s. Notley is the recipient of many awards, mostly recently the Ruth Lilly Prize, a lifetime achievement award. She may be most widely known for her epic poem The Descent of Alette. Recent books include Eurynome's Sandal, Benediction, and For the Ride.
Precious Okoyomon is a queer poet, artist, and performer living in New York. She is the author of Ajebota (Bottlecap Press, 2016) and But Did You Die (forthcoming from Birds LLC). She has read and performed at The Kitchen and Artists Space in New York, and Serpentine Galleries in London. Her work examines a history of the criminalisation and racialisation of light, darkness, and the sun (which Okoyomon believes to be indisputably black.)
Episode 3 with Ariana Reines and Sophie Robinson
The final episode of this podcast series is a conversation between two friends: Ariana Reines and Sophie Robinson, poets and educators who look to spaces of hospitality for connection and kinship. Sharing their poetry and the experiences that shaped its writing, the pair discuss possibilities for care despite institutional cruelty, getting sober as an act of radical love, and how the Sun and Moon communicate very different and sometimes uncomfortable truths to Reines and Robinson respectively.
Ariana Reines is a poet, performing artist, and Obie-winning playwright. A SAND BOOK (Penguin, 2020) won the Kingsley Tufts Prize and was longlisted for the National Book Award and a Lambda Literary Award. She writes regularly for Artforum and runs INVISIBLE COLLEGE, a vibe on the internet for artists and poets and anyone really. Her work has been translated into many languages. She has been doing what she can all over the world for over ten years.
Sophie Robinson is a poet and prose writer. She teaches poetry at the University of East Anglia, Norwich. Robinson is the author of Rabbit (Boiler House Press, 2018) and The Institute of Our Love in Disrepair (Bad Press, 2012). Her writing has appeared in n+1, The White Review, Poetry Review, The Brooklyn Rail, Ploughshares, BOMB, and Granta.
Book: Deux Soeurs
Beatrice Gibson's book Deux Soeurs serves as a 'reader' to her two films, I Hope I'm Loud When I'm Dead (2018) and Two Sisters Who Are Not Sisters (2019), and includes material that informed Gibson's working process, together with the artist's texts and notes used in both films. From Audre Lorde and Adrienne Rich to Basma Alsharif and Pauline Oliveros, Deux Soeurs brings together a chorus of voices that explore representations of parenthood, friendship, and disobedience. Published by Bergen Kunsthall in collaboration with KW Institute for Contemporary Art, the book presents a framework for an ethics of artistic and social collaboration.
Deux Soeurs is available for purchase through KW's online shop.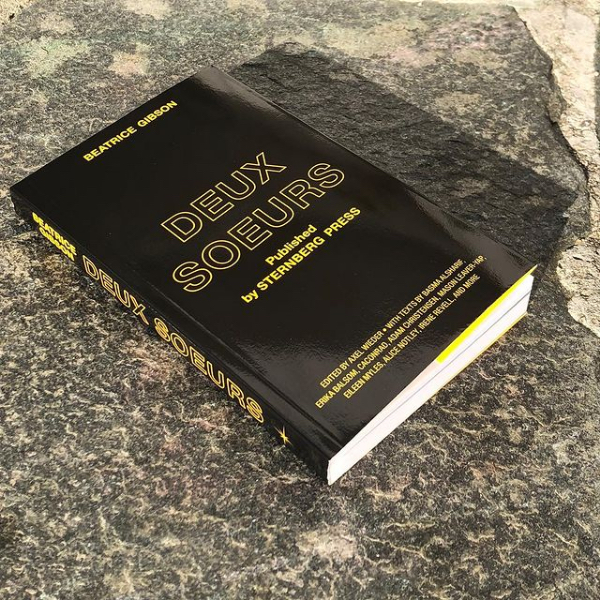 Partners
I Hope I'm Loud When I'm Dead is a co-commission by KW Institute of Contemporary Art, Berlin; Bergen Kunsthall; Camden Arts Centre, London; and Mercer Union, a centre for contemporary art, Toronto; with support from Julia Stoschek Collection and Outset Germany_Switzerland.
What's Love Got To Do With It? is programmed and curated by Beatrice Gibson, produced by Alannah Chance, and features unique compositions by Crystabel Riley and Seymour Wright, and title design by HIT Studio. It is a co-commission by KW Institute of Contemporary Art, Berlin; Bergen Kunsthall; Camden Arts Centre, London; and Mercer Union, a centre for contemporary art, Toronto.