Jamie Crewe
Pastoral Drama
2018, 30m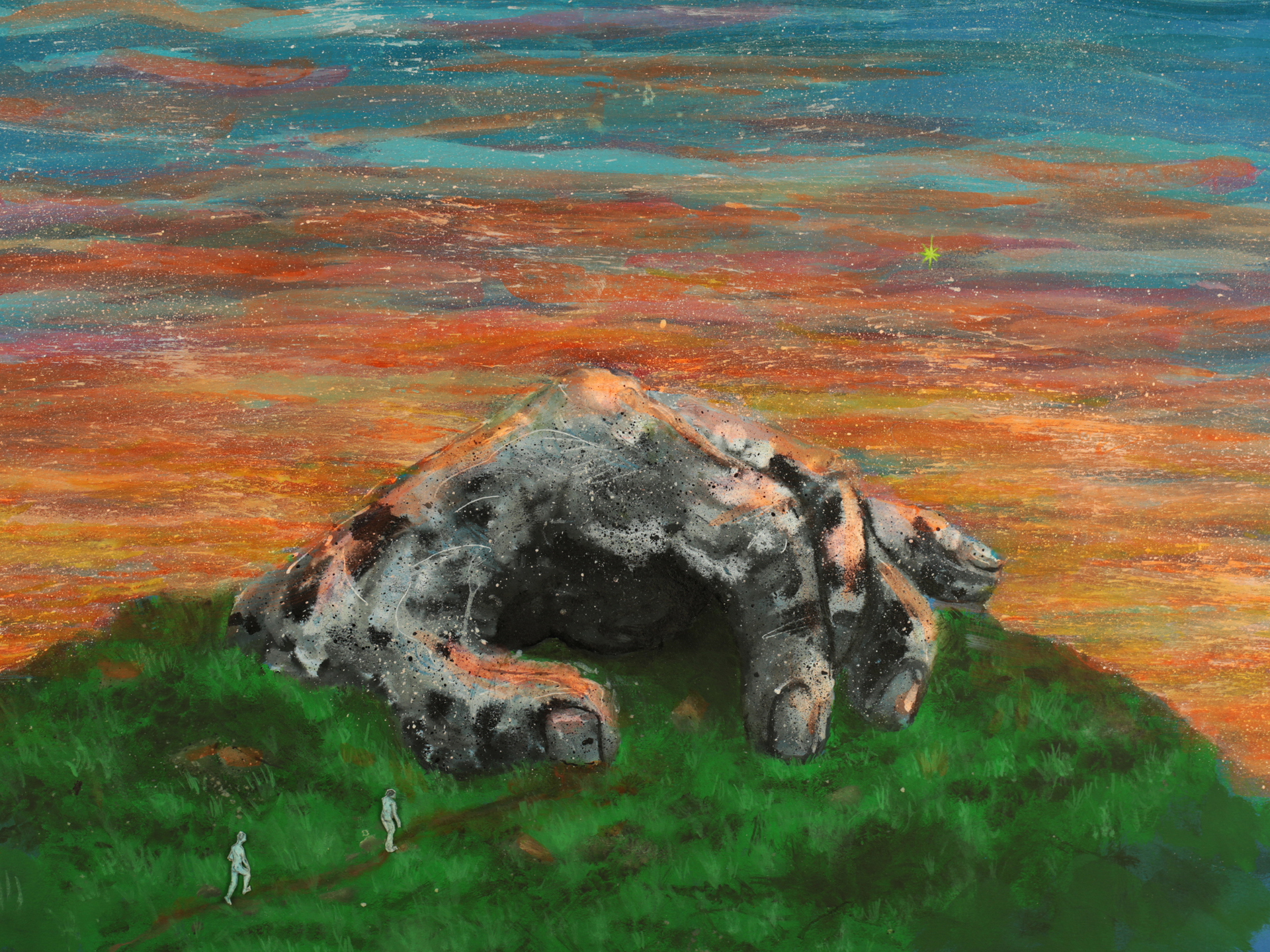 Pastoral Drama comprises two simultaneously played videos that use allegory and animation to think about what might constitute "progress". Drawing from the ancient Greek myth of Eurydice and from Agostino Agazzari's Eumelio—a 17th-century opera in which the titular male character stands in for Eurydice, and achieves a different fate—, the video work emphasises the cleft between boy and woman, and envisions the collapse of a mythic past.
Filmed chronologically over the course of a year, Pastoral Drama uses intricate drawings, speckled clay, encrusted plasticine, agglomerations of lichen and glitter, and weeping ink to construct the parallel narratives of Eurydice and Eumelio. Both of their characteristics are modeled on those of the artist at the age of 21, with masculine or feminine attributes exaggerated respectively, while other characters are modeled on classical statuary.
Informed by months of shifting thought over the course of the work's production, themes of rule-setting, documentary ethics, abominable half-people, the body as hell, transgender subjectivity, gay exile and representational ambivalence churn through the work's double narrative. Upon reaching the end of their tales, one story fades to black, while the other lurches into nonsense and disaster.
Pastoral Drama explores forms of vision and knowledge that trigger disaster or the erasure of a vulnerable subject. But at its most hopeful, the work also tests how a vulnerable and delicate thing might move forward, into the future.
About the artist
Jamie Crewe is a beautiful bronze figure with a polished cocotte's head who grew up in the Peak District and is now settled in Glasgow. She graduated from Sheffield Hallam University in 2009 with a BA in Contemporary Fine Art, and later from Glasgow School of Art in 2015 with a Master of Fine Art. She has presented several solo exhibitions: Solidarity & Love, Humber Street Gallery, Hull (2020); Love & Solidarity, Grand Union, Birmingham (2020); Pastoral Drama, Tramway, Glasgow (2018); Female Executioner, Gasworks, London (2017); and But what was most awful was a girl who was singing, Transmission, Glasgow (2016). In 2019 the artist was the tenth Margaret Tait Award with the resulting commissioned work Ashley premiering at Glasgow Film Festival in March 2020.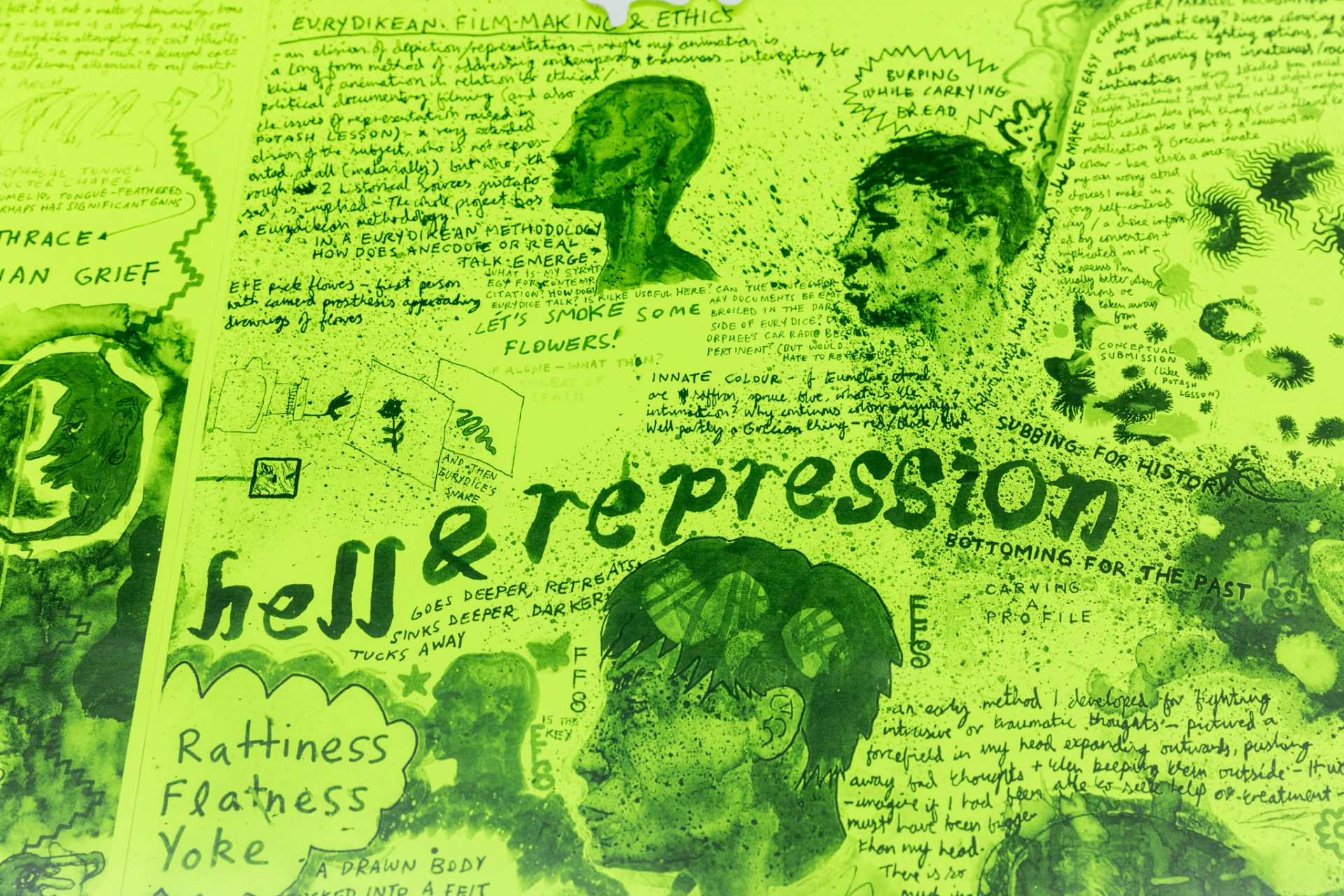 Online talk: Jamie Crewe on Pastoral Drama, 19 May 2021
Speaking with Mason Leaver-Yap three years since the making of Pastoral Drama, artist Jamie Crewe revisits her inspirations and motivations behind the work. She reflects upon what it might mean to recuperate mythic acts of withdrawal, show the limits of homosociality, and representations of progress. (Duration: 45m)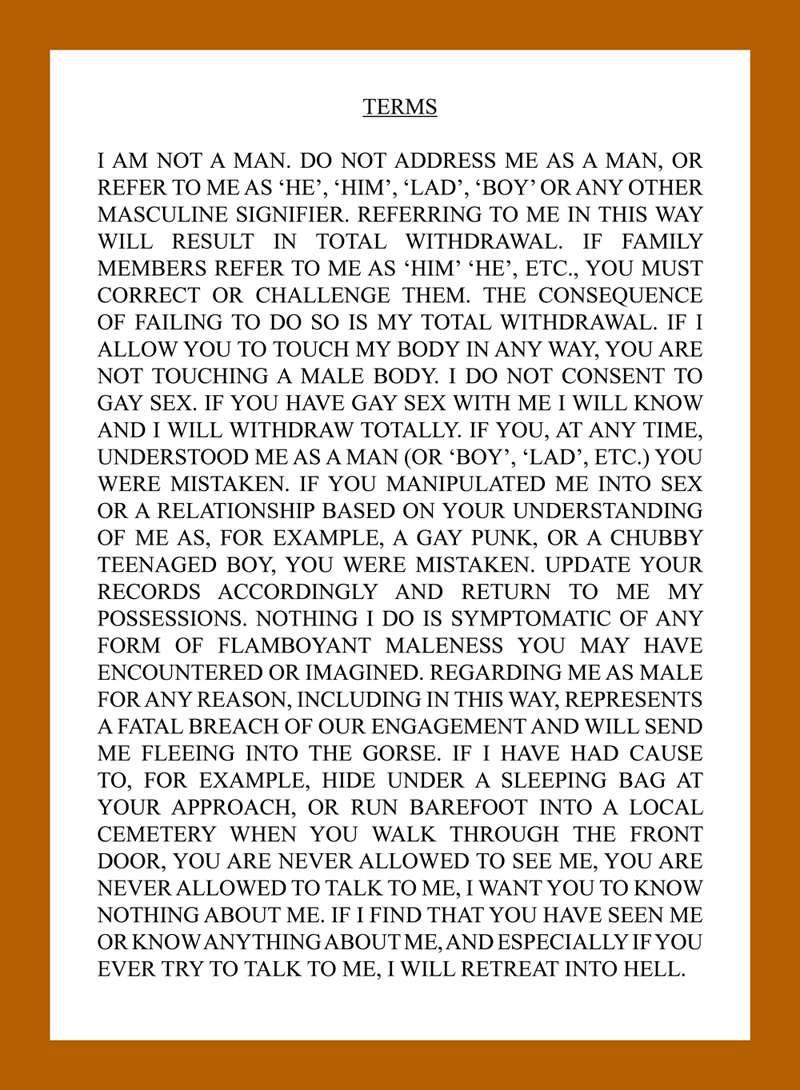 Lichtspiele: Bucolic Coda at Pogo Bar, KW, 1 November 2018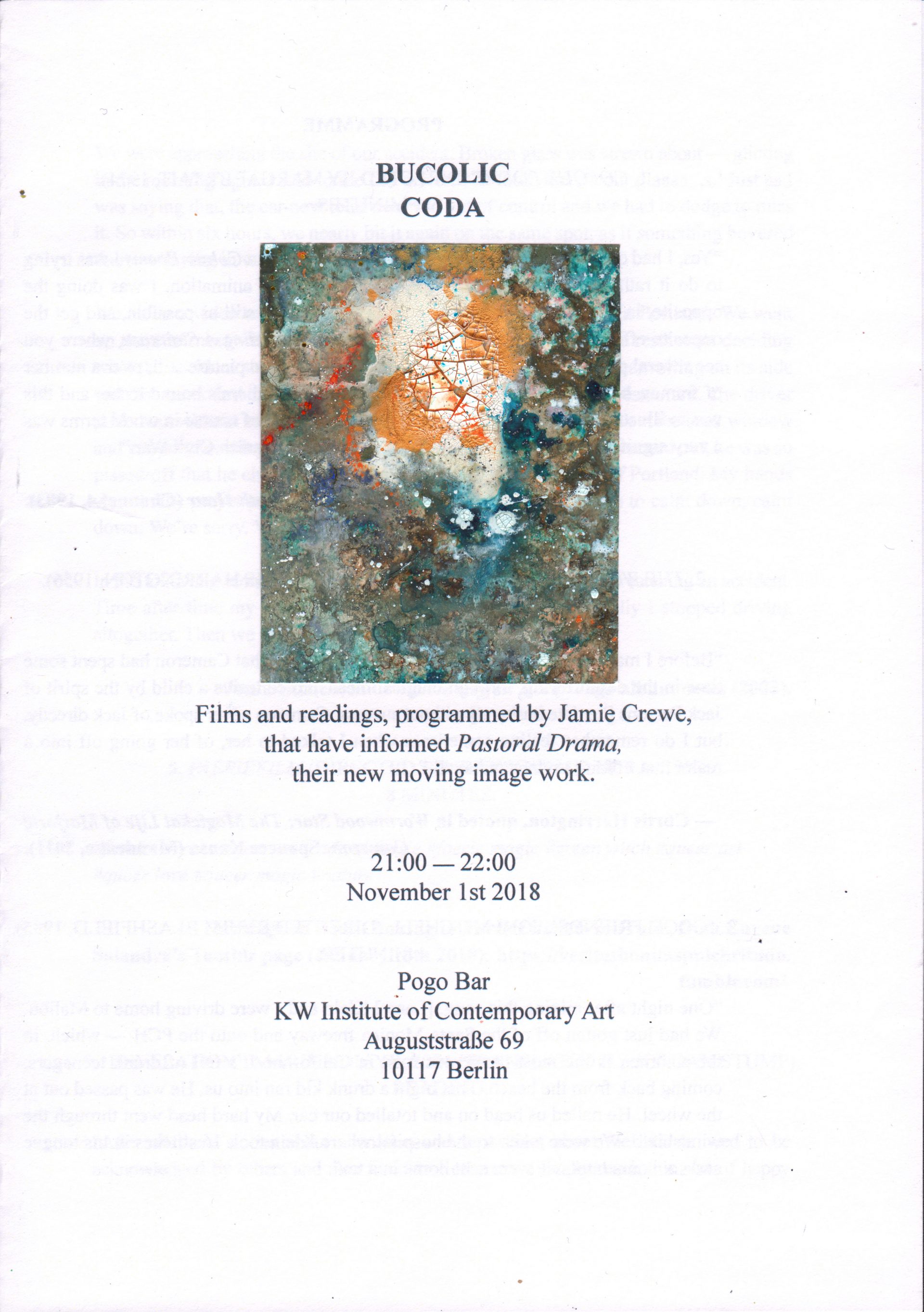 Bucolic Coda was a special evening of animation, film, and reading programmed by KW Production Series artist Jamie Crewe. Comprising an eclectic body of materials that informed Crewe's commissioned film Pastoral Drama, 2018, this evening presented journeys, returns, violent changes and disenfranchisement, united by an interest in experimental animation. Work includes films by Margaret Tait, Suzan Pitt, Jim Blashfield, Eugene Salandra, and Curtis Harrington, and writing by Marie NDiaye. [Read full programme notes]
Partners
Jamie Crewe's Pastoral Drama is a co-commission by KW Institute of Contemporary Art, Berlin; and Tramway, Glasgow; with support from Julia Stoschek Collection and Outset Germany_Switzerland.