Oreet Ashery
Selfish Road
2022, 30m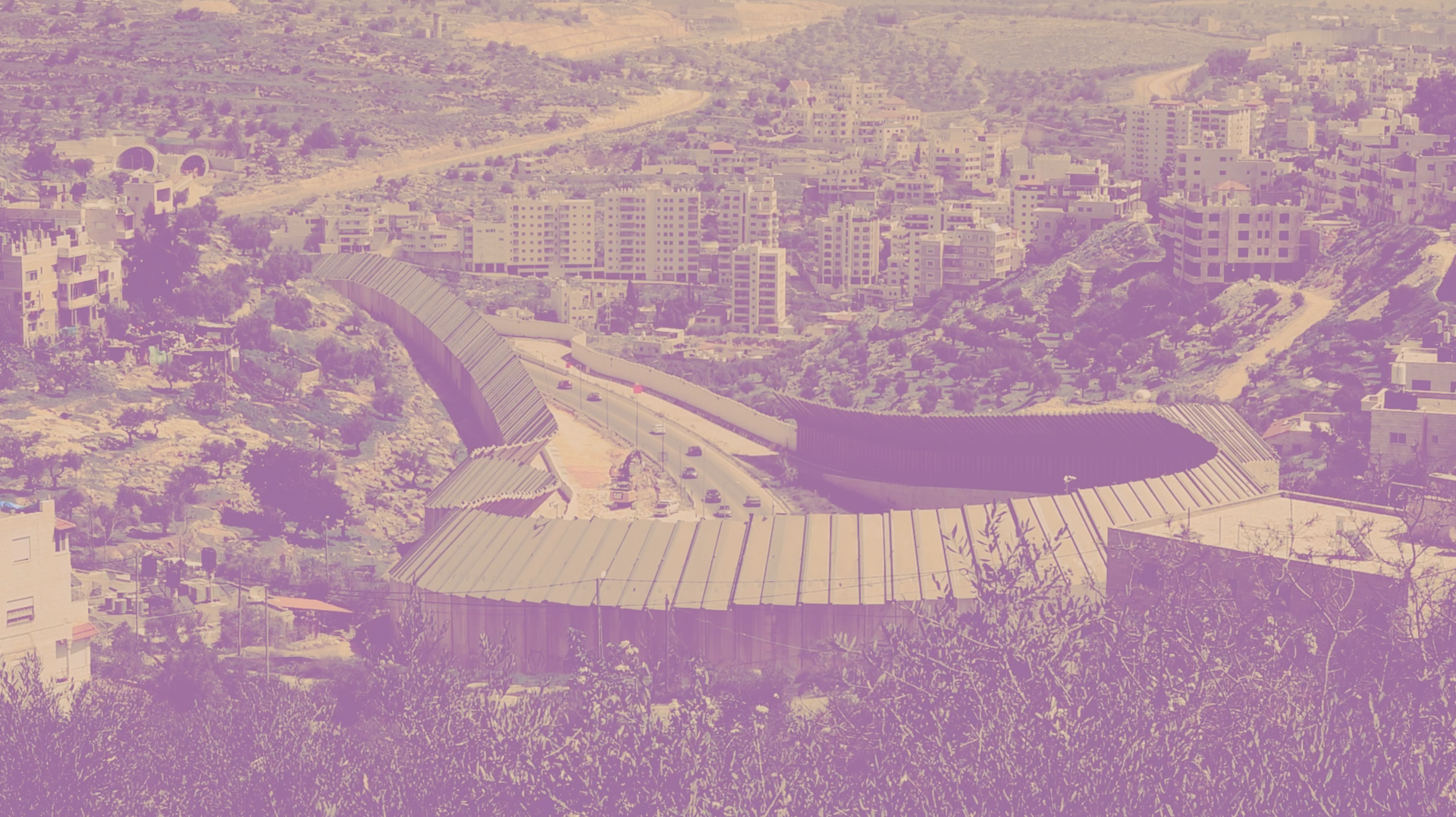 Screening: 23–28 November 2022, KW
Online: 29 November 22 – 30 January 2023
"Listen," begins the voice of the prelude. "You have now found the conditions in which the desire of your heart can become the reality of your being. Stay here, until you acquire a force in you that nothing can destroy. Then you'll need to go back into life, and there you will measure yourself constantly with forces which will show you your place." A quotation from Armenian philosopher and mystic George Ivanovich Gurdjieff, Selfish Road's first narrator outlines a utopian model: where oneness between environment and belief might serve as a continual resource and inspirational touchstone for living in the world. Yet, as Ashery's film appears to follow the command to "go back into life" by returning to the artist's homeland, the actualisation of such a model is tested. The showing of one's place becomes a complex and confronting task.
Journeying through Jerusalem and recalling autobiographical memories along the way, Ashery observes how both of these senses of belonging (of geographical place and of personal memory) have and continue to fuse with the vertiginous and winding flows of nation-building, infrastructure and land use. Turning a lens onto the contested areas in and around Jerusalem, Selfish Road draws upon the genres of science-fiction, stand-up comedy, the family photo album, and the implicit privilege of the slacker road movie.
The film is structured as a quartet. Each of its four episodes is named after official, colloquial or imagined road names. First, Road 90 runs south towards cultivated desert, passing Dead Sea Salt factories and their exportation routes. Second, Army Road flicks through a family photo album, accompanied by an account of the narrator's first day of military service, followed by an image of their mother as a young soldier and the reflection, "an Israeli family album is a military family album." Third, the Apartheid Roads (Road 4370 and Tunnel Road, also known as Route 60) document large-scale infrastructural projects that split up historical land and neighbourhoods to create new boundary lines and territories of occupation. And last, Civil Disobedience Road runs through sections of an antizionist strict Orthodox Jewish neighbourhood in Jerusalem. Shot by chance on a Palestinian election day in the West Bank, this final chapter documents the political dissonance between the municipality and its inhabitants, as well as material evidence of local resistance sprayed on walls and buildings, and human obstructions of the roads during Shabbat.
The film's contrasting intersections, detours and approaches reveal a composite portrait of a rapidly changing landscape. From the car window, Ashery glimpses the edges of different worlds mirroring and sometimes diverging from subjective memories of the nation's utopian origins. As it lurches through partial histories and uncertain futures, Selfish Road collapses into sinkholes, spots diseased cacti line along its highways, sees industrial extraction obscured by spiritual wellness practices, and follows directions from location-monitoring apps that map circuitous routes through "high risk" and "prohibited" areas. High risk for who? Prohibited for what reason? This highly personal episodic reflection of space and place attempts to interrogate another broader question: How can you own something that is stolen? Implicit in this paradox is an unease at the act of capture, the power of ownership, and the entitlement of belonging.
Selfish Road is a journey through anger, grief, hope and resistance; it dreams of material ecological pathways for indigenous life away from the actions and logic of settler occupation. Drawing lines between personal histories and national futures, the film seeks out an ethics in and beyond the beauty of the region.
About the artist
Oreet Ashery is a visual artist who works across established art institutions and grassroots social contexts. Using film, photography, performance, 2D and textiles, they narrate stories of precarious identities and combine autoethnography, collective knowledge and biopolitical fiction. Ashery was awarded the 2017 Jarman Film Award for Revisiting Genesis (2016), a web series that questions how the boundaries between dying, care and self are affected by digital technologies. In 2020 they were a recipient of the Turner Prize Bursary for the exhibition Misbehaving Bodies: Jo Spence and Oreet Ashery (2019), Wellcome Collection, London. Their monograph How We Die Is How We Live Only More So (2019) was published by Mousse. Ashery is Professor of Contemporary Art at Ruskin School of Art, University of Oxford.
Partners
Oreet Ashery's Selfish Road is a commission by KW Institute of Contemporary Art, Berlin, with kind support from the TORCH Knowledge Exchange Innovation Fund (The Oxford Research Centre in the Humanities), and the John Fell Fund (University of Oxford).